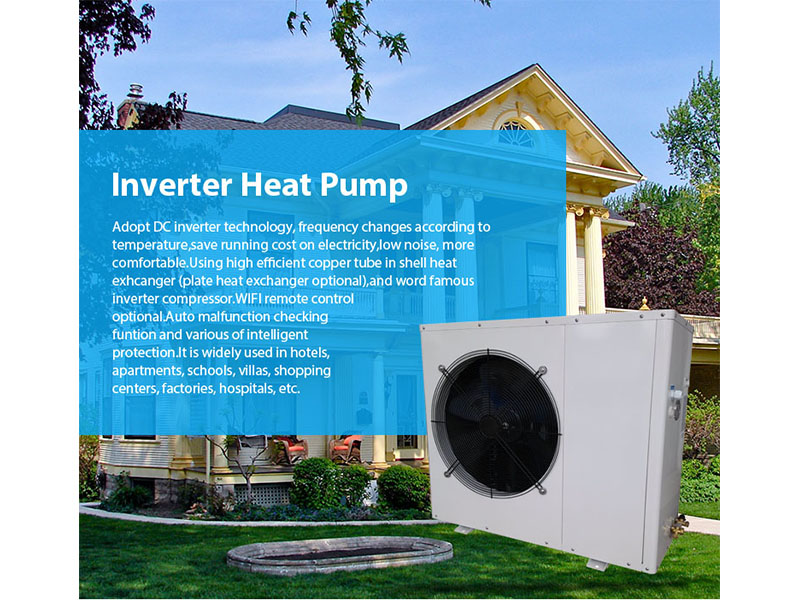 Have you got any idea about the energy saving way by floor heating?
Supposed your house need to use underfloor heating in cold winter time, which outdoor air temp could be as low as minus 20 deg c. Any heating system could be the good choose?
Surely you could get more idea after finished below.
All of us do not want our kids/lover/family to be bear the cold house, right.
So firstly, we need to make sure there is enough heating capacity for each such coldest day.
Make sure the heat pump heating system able to work even at minus 20 deg c, and offer warm and conformable house for us.
air source heat pump keep working at low ambient temp, and work till minus 25 deg c. it is widely called as EVI heat pump. (please refer to below if you still not quite understand what is EVI heat pump.
EVI is short for "Enhanced Vapor Injection" , it is a technology used on our air source heat pumps to achieve better heating performance at lower temperatures. (even at minus -25 deg c ) Thanks for the EVI compressor, it make sure our low temp air source heat pump can offer heating even at chilly area. )
Let us show below hot selling EVI heat pump for you.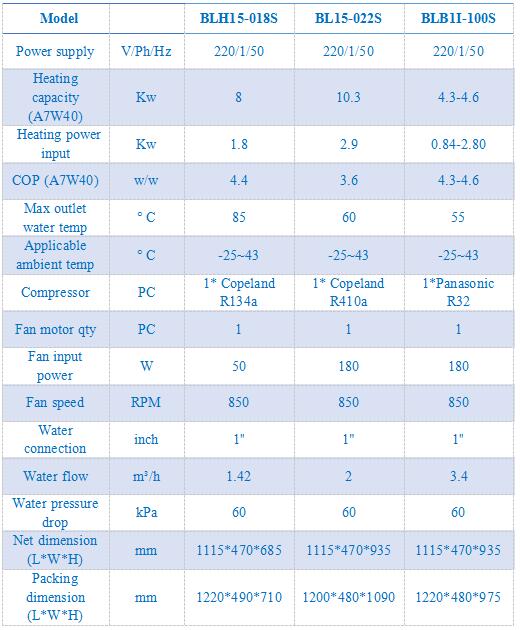 And you can summary all our low ambient temp could with below feature
1. Special built in EVI compressor.
2. Special fan motor fit for low ambient temp.
3. Auto malfunction diagnosis system.
4. Auto defrosting function
5. Heating belt built in chassis and craft heater on compressor, to ensure heat pump unit working well till minus 25 deg c.
6. Special design for drain hole
7. Extra cooling function available.
And you could find there is on/off and inverter model, due to green and low GWP R32 is more and more popular these days, most Europe client prefer to take R32.
Also thanks for the inverter technology, the inverter model with more energy saving, and
Able to offer more comfortable heating temp (because the variable compression ratio effectively avoids over voltage and under compression
ratio effectively avoids over voltage and under compression and improves efficiency.
The minimum speed is 15rps, which can output capacity according to the actual load demand.
and the energy saving effect is remarkable. That's why, more and more of our partner in Europe could choose the R32 Inverter heat pump for their floor heating.
Or if you prefer to have high temp for your room heating, then the on/off EVI heat pump still a good optional. Which could be offer radiator heating, fan coil heating as their outlet could be more than 65 deg c.
For more OSB heat pump for floor heating, feel free to contact us us anytime.
We are happy to help you to choose the right heat pump, contact us right now for a quote.
1)EVI heat pump on/off model: 10kw, 16kw, 34kw with hot water outlet of 60 deg c.
2)EVI 80c heat pump on off model : 9.8kw, 15kw with hot water outlet of 80 deg c.
3)EVI inverter heat pump 10kw, and 24kw with hot water outlet of 55 deg c.
Which with R410a EVI INVERTER compressor, and single phase, monobloc twin fans design.
This low ambient air source heat pump with inverter compressor, and PID carel PCB plus digital controller, ideal for floor heating for cold winter area which with -25 deg c.
See below technical data for better idea about which model available with 220v.